Texas Pit Crafters is a high-end manufacturer of grills, smoker/pits and outdoor kitchens. We design, engineer and manufacture virtually all our own products. The result is very high quality, long lasting products that perform exceptionally and look great. Our single focus is on customer satisfaction. We accomplish this with superior products and exceptional service.
We listen to our customers and the result is a product line that is functional and exudes quality. Our quality leads the industry and our satisfied customers can testify to it. Our niche is to build products that are unique and appeal to the most discriminating of customers. Texas Pit Crafters grills and smokers and pits cook better and last longer because of our commitment to be the best at what we do.
What Makes Our Products Unique?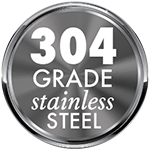 All gas grills are built of heavy gauge 304-grade stainless steel. Superior strength and durability result while at the same time offering a finish that will virtually last forever.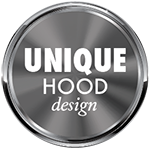 Our smokers and pits offer a unique hood design that maximizes cooking area while ensuring superb temperature control while smoking or charcoal grilling.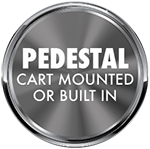 Virtually all of our gas grills and smokers are available as either pedestal/ cart mounted or built in for outdoor kitchen use.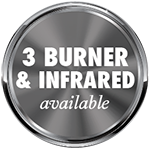 Gas grills feature 3 burner options with the Infrared burner available in all models including the Hybrid units.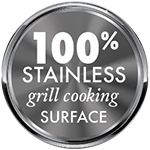 All stainless steel grills and smokers and pits feature 100% stainless grill cooking surfaces. These will last a lifetime and never rust.
Texas Pit Crafters Outdoor Kitchen components, drawers, doors, and pantries and burners are heavy duty and built of 304-grade stainless steel that will never rust.
Our Outdoor Kitchens are all custom designed and are specific for each customer's space and requirements.
What makes our products unique? Exceptional quality, exceptional service
We're Here to Answer Your Questions About:
Custom Grills
Infrared Grills
Gas Grills
Built In Grills
Charcoal Grills
and much more!
Talented and dedicated craftsmen build the finest outdoor grilling components available. Our professional and dedicated customer service staff can answer all questions and guide you in making the best outdoor cooking decisions. Texas Pit Crafters people make the difference!